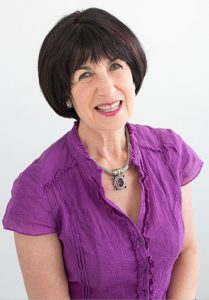 Linda-Anne Kahn CLT-LANA CIDESCO NCBTMB CMT HNC
President Lymphatic Therapy Services of San Diego
I give personalized and caring service to all my clients  I am highly skilled in my profession with over 25 years of experience and instill confidence in all my clients and patients. I work with an integrative approach and combine lymph massage with nutrition, customized essential oil blends and lifestyle counseling. I give total support to each and every person and individualize your program for your specific needs
I look forward to meeting you and helping you on your journey to healing.
Linda Anne Kahn
Linda-Anne is an Internationally trained Beauty Therapist, Massage Therapist, Aromatherapist, Holistic Health Practitioner, Integrative Health Coach and Lymphedema Therapist. She is also an Internationally Certified Manual Lymph Drainage Therapist. She is certified by the Dr. Vodder School in Austria, by the Dr. Foeldi School in Germany as well as the Dr. Casley-Smith school in Australia. She is re-certified every 2 years by the Dr. Vodder school and regularly attends conferences and workshops.
Linda-Anne is a member of the International Federation of Aromatherapists (IFA), CIDESCO International, National Lymphedema Network (NLN), National American Holistic Aromatherapists (NAHA), Alliance of International Aromatherapists (AIA) and is past Vice President of NAVALT.
Linda-Anne is also the Director and founder of Beauty Kliniek Aromatherapy Day Spa and Wellness Center, the most complete Health and Beauty center in Southern California. She is also director of Lymphatic Therapy Services of San Diego.
She is a frequent speaker and National and International Lymphedema and Lipedema conferences and is a co-author of "Nutrition Guide for Lymphedema and Lipedema."  She specializes in the treatment of Lipedema and Dercums and is a regular speaker at the Fat Disorder Research Society (FDRS) conferences.  She also specializes in the treatment of Lyme disease.
Linda-Anne Kahn has been treating patients for over 25 years and specializes in the treatment of Lymphedema, Lipedema, Dercums, Chronic Venous Insufficiency, Lyme disease  and post surgical therapy.
She treats all patients with an Integrative approach including nutrition, lifestyle support, aromatherapy and manual lymph drainage.
One-On-One Consult with Linda-Anne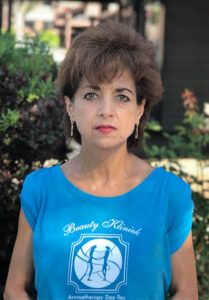 Shanaz Soltani HHP, CMT, CMLDT, NCBTMB 
Shanaz has been highly trained as Medical Aesthetician and certified as Holistic Health Practitioner and Manual Lymph Drainage practitioner. She has over 18 years of experience working with post -surgical patients as well as lymphedema, lipedema and cancer patients. She enjoys working with her patents and helping them on their healing journey.
One-On-One Consult with Shanaz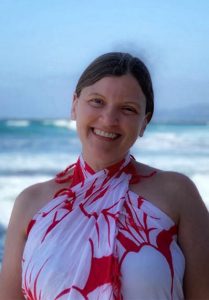 Sarah E. Friess, OTR/L, CLT
Sarah is a highly experienced Occupational Therapist and Lymphedema Therapist. Sarah graduated from Towson University with her Masters in Occupational Therapy in May of 2010. She immediately began applying for positions in San Diego hospitals to gain exposure and experience with the acute stages of a wide range of medical diagnoses. Sarah was introduced to the diagnosis of lymphedema and completed patient education regarding the condition and early management following breast cancer treatment while working at UC San Diego. In 2018, she completed her training with Academy of Lymphatic Studies (ACOLS) in lymphedema management and complete decongestive therapy. Sarah spent the first three years as a certified lymphedema therapist creating and implementing a lymphedema program in the home health setting. She is excited to expand her knowledge and skills working at Lymphatic Therapy Services.